It's been easy to find hibiscus, many of which came from Catarina, a small town on the west side of Nicaragua. The town itself is pretty much a nursery because almost everyone in town grows and sells plants. The place is an incredible experience for a visitor, visually and otherwise - especially a visitor who's also a gardener.
So at Catarina we got some hibiscus we didn't have and we'll collect and offer these and other hibiscus despite the fact that the hibiscus isn't very resistant to salty conditions: it's lovely for planting in leeward spots and thus worthwhile.
But probably because Catarina isn't located on a salty piece of land, it turned out that none of the plants I was looking for were available...getting hold of salt resistant plants is proving to be a bit tricky.
However, we now have the following 'mother' salt resistant plants (these aren't pics from False Bluff TTG since our plants aren't blooming yet, but were instead just pulled from the web):
Pink muhly grass, white to follow
Oleander, two colors so far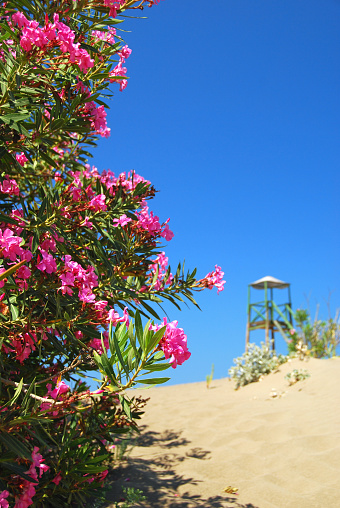 Lantana, several colors and two different growth habits